Walking Tour: Sagrada Familia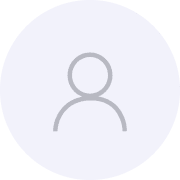 You can't spend holidays in Barcelona without also visiting the Sagrada Familia. It's probably the city's biggest attraction – and for a good reason.
La Sagrada, a Roman Catholic church, dates back to the 19th century but is still under construction (some expect it to be finished by 2026, but in my view, 2030 is a safer bet). We opted for a walking tour to the monumental building with high pinnacles, numerous squiggles, and 3-dimensional interior design. Later, during the tour, we discovered the works of art by Sagrada's architect Gaudi, including Casa Batllo and Casa Mila (La Pedrera).
The Sagrada Familia is located a little northeast of the city center and is easily reached by metro, bus, or cab. We stayed about 5 hours in this part of the city – as we visited not only the church but also the surrounding area and had some fresh fish to eat in the nearby restaurants. You'll also find many souvenirs – including miniature La Sagradas, a great gift to bring home!
June 2021